Ottery St. Mary
Ottery St. Mary liegt idyllisch inmitten von grünen Hügeln in der Grafschaft Devon in Südengland, etwa 250 km südöstlich von London und nur wenige Kilometer von der Küste entfernt. Die Bevölkerung umfasst mit sämtlichen Ortsteilen ca. 7700 Einwohner. Ottery St. Mary hat neben Ilsfeld auch eine Gemeinde im nördlichen Frankreich als Partnerstadt.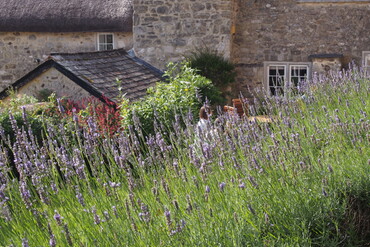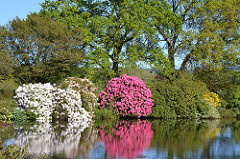 Besuch von Ilsfeldern in der britischen Partnergemeinde Ottery St. Mary 01. - 05.08.2019
Bericht des englischen Partnerschaftsvereins
ILSFELD VISIT TO OTTERY 1st - 5th AUGUST.
Thursday, we warmly welcomed 22 members from our Twinning partners in Ilsfeld, Germany, they arrived in the early evening, by coach from Heathrow, our guests and friends were quickly whisked away by their hosts for a relaxing moment in preparation for the hectic few days ahead.
Friday was a day of leisure, hosts entertaining their visitors to the many local attractions in and around Ottery, the newly opened Heritage Museum, situated in the old library, was a popular destination together with the parish church, tumbling weir and Cadhay. The Twinning dinner and reception were held at Otter, canapes, sparkling wine, served in the courtyard followed by a varied and interesting menu in the restaurant. The evening's background music was supplied by the band 'Hazy Dayze' - a perfect way to renew old friendships, make new friends, encompassing all that is the essence of Twinning.
Saturday, a perfect sunny day for exploring Dartmoor by coach, calling at the historic town of Tavistock, everyone took advantage to visit a local art exhibition, the famous Pannier Market and discover the church where they were recording for BBC4 the Sunday morning service. Onward to Princetown to visit the Dartmoor Prison Museum, previously the prison dairy, a cold and gloomy building which added to the atmosphere of an interesting and varied exhibition. Time for a quick visit to Dartmoor Visitor Centre and a short stroll on Dartmoor, the trip home was most interesting across Dartmoor when the coach had taken a route that was not suitable for it's width and length!
Sunday included a morning service at the Parish Church followed by a delicious spread of cakes, coffee and tea. The rest of the day being a day of leisure, most opted for the Sidmouth Folk Festival a great favourite with our German guests, a perfect end to a short but eventful few days in glorious Devon.
Monday morning came so quickly time to say fond farewells to our friends and guests, returning by coach to Heathrow, visiting Salisbury on their journey homeward.
Next year we will be visiting Ilsfeld - date to be confirmed – why not join in the visit to experience staying as a most welcomed guest with a family.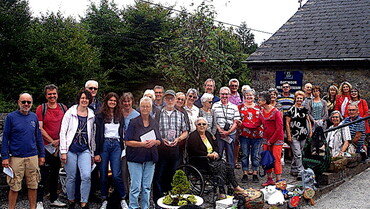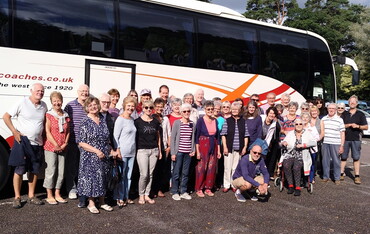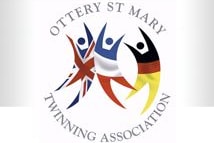 Twinning Association
Seite des Ottery St. Mary Partnerschaftskomitees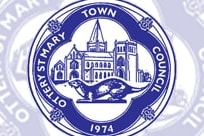 Ottery St. Mary
Homepage der Kommune Ottery St. Mary